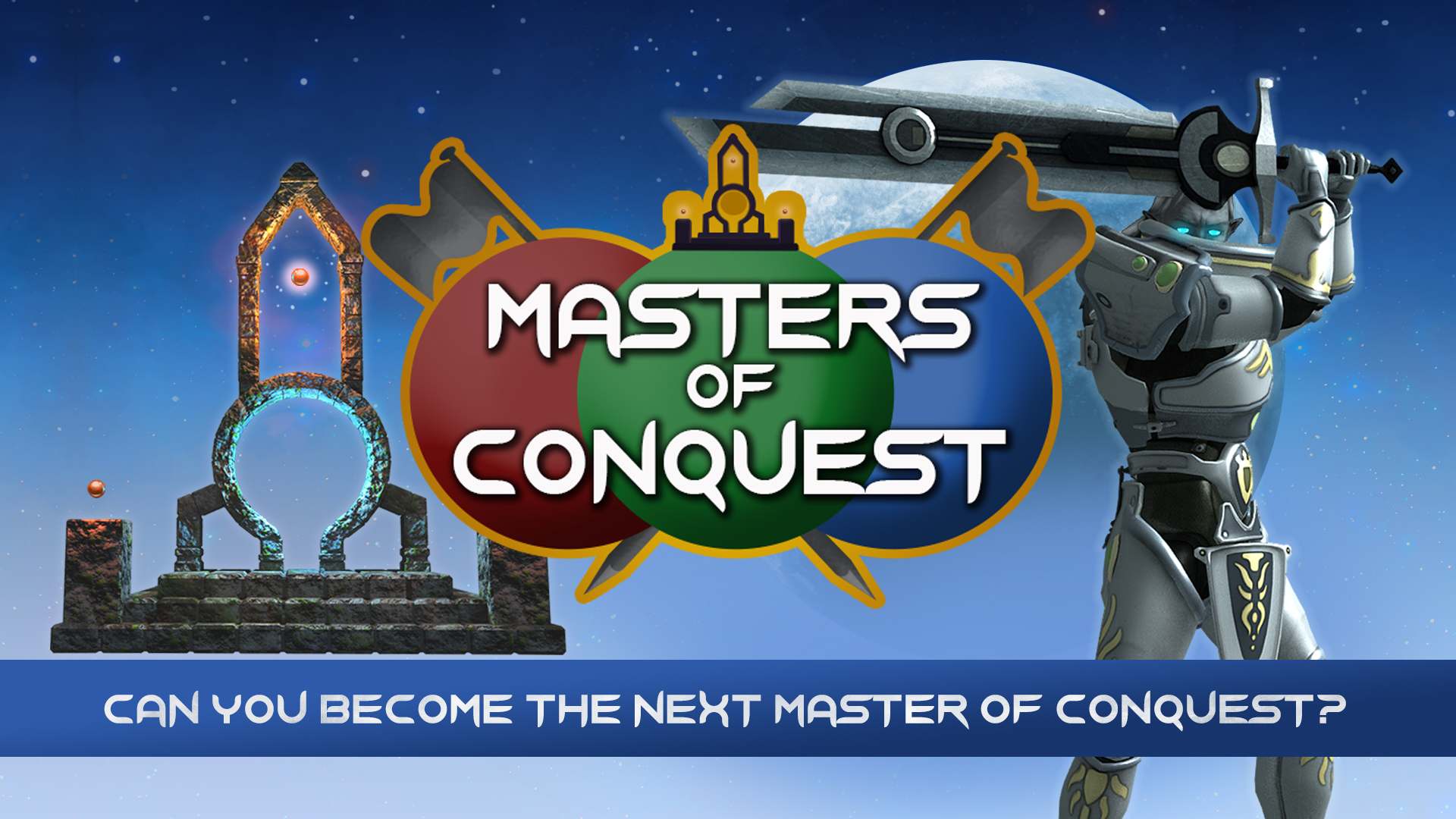 Masters of Conquest is a real time competitive experience.
Join one of three clans in their interplanetary war for conquest.
All of the action going on in a single match just wouldn't fit in an arena... So, we present to you the "Battle Planet". Choose your faction, join assaults, claim territory, do whatever you need to conquer all in our Multiplayer Online Battle Planet.





Story
A long time ago, there were two clans. A selfish clan that studied magic and a noble clan that was virtuous. Many years, they dwelled in discord until one day the sorcercers of the evil clan conjured a portal to a hidden dimension.
Through the portal there came strange beings whom the sorcerers sought to enslave. But these beings were strong. With their superior technology, they exterminated their enemies and took over the peaceful folk.
Yet, in spite of all odds, the alien order has had to lose control. The clans have made gains and risen. As their old disagreements reemerge they now race to rebuild their dominions while the aliens seek for their way back from out of chaos.
Gameplay Basics
Control heros and units to destroy your opponent.
Build structures to capture territory, refine resources and unlock bonuses.
Conquer two-thirds of all open land to win.
Exchange items and run interplanetary missions.
Make new friends and meet old ones.


Downloads

In a universe of eternal conflict, three factions challenge one another for total domination. Choose your faction, defeat your enemies, conqueur the planets. Become the Master of Conquest!
Subscribe for Updates

Sponsored by